This is a day for bonus puzzles. While I'm not much of an All Hallows' Eve kinda guy that I am, the kinda guy that I am is a guy who loves comedy sorta guy (i.e., April Fool's over 'Tober Freaks). This week's puzzle (solve online (Chrome preferred), download the .puz file, or solve on paper) has a theme that connects to the Abso Lutely comedy universe run by Tim Heidecker and Eric Wareheim.
So for all you Lutely dopes out there I thought I'd unveil a suite of three extra puzzles from the vaults—only for the biggest of fans of Abso Lutely material. Solve:
A lot of material this week. Let me know what you think.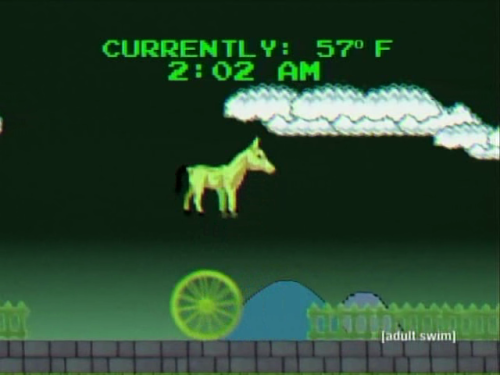 Update (10/27/2015): Tim Heidecker's endorsement
@N7RPRNR i really enjoyed this. Am crossword nut😀

— timheidecker (@timheidecker) October 26, 2015